Meditating Hanuman
I personally loved the product. The intricate details and the overall build are something worth admiring. The best part is that it has the perfect size, which makes it easy to place in any corner of the home or office.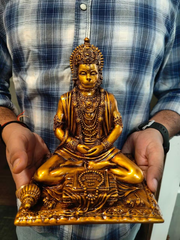 Ajinkya Soni
Bahubali Hanuman
Such a unique piece of art. Believe it or not, the idol truly creates a sense of power and strength in the surroundings. Thanks, Artarium.
Divyansh Verma
Pardanashin
I bought it for my friend and she loved it. The piece is truly unique and comes with a perfect finish and quality.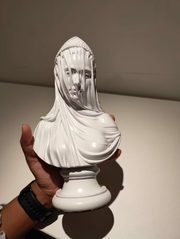 Shivangi Mishra
Vighnaharta Ganesh
Bought this beautiful art piece for my work desk this Ganesh Chaturthi and I haven't stopped receiving comments appreciating the design and quality of this idol. I'm very happy with my purchase; would love to shop again!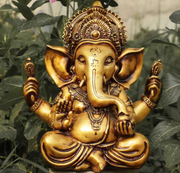 Vishal Kumar
Horned Owl of Wisdom
Received it a few days back and I'm totally amazed by the quality. The design, color, details, finishing, everything is on point. Highly recommended.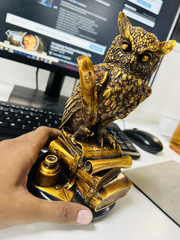 Jatin Sharma