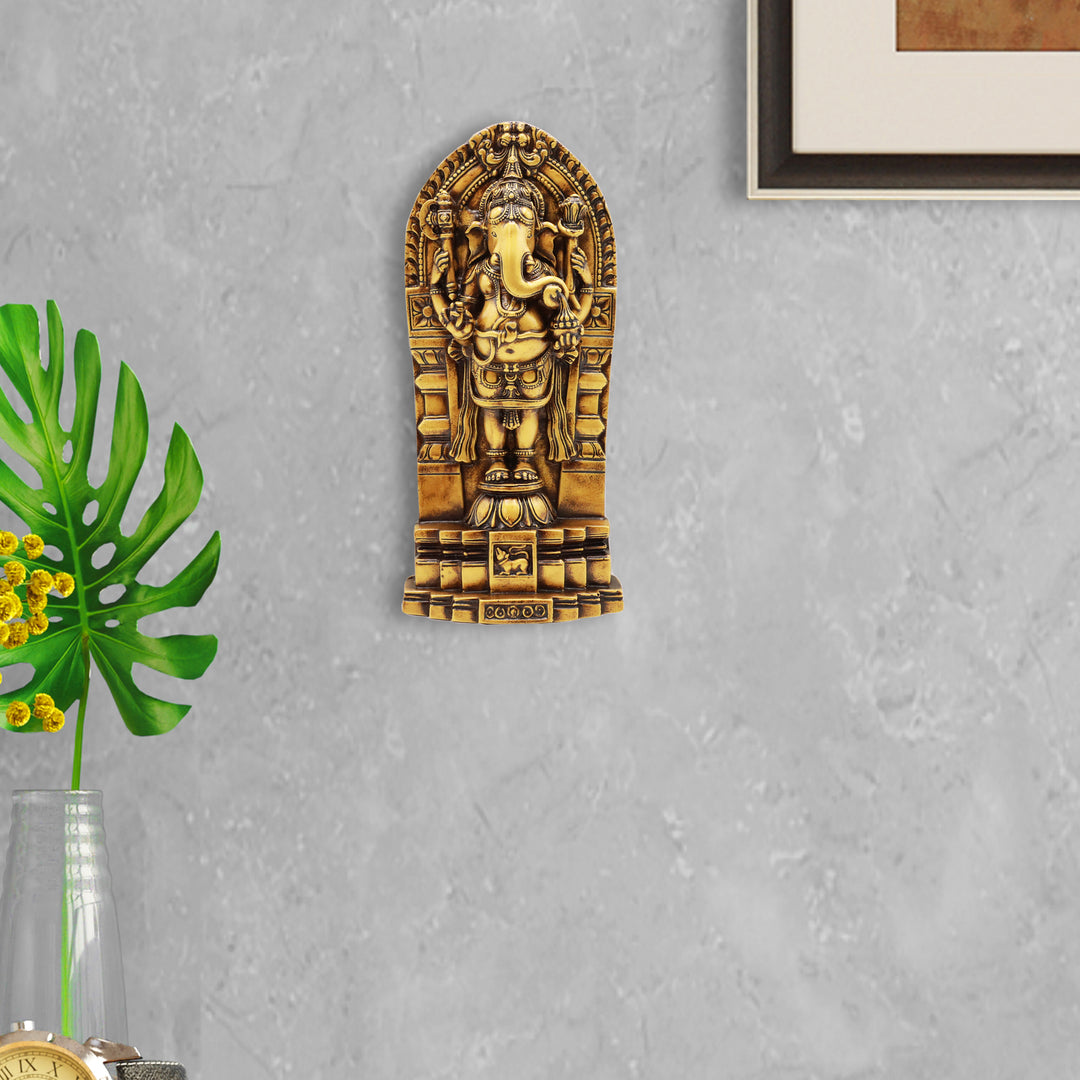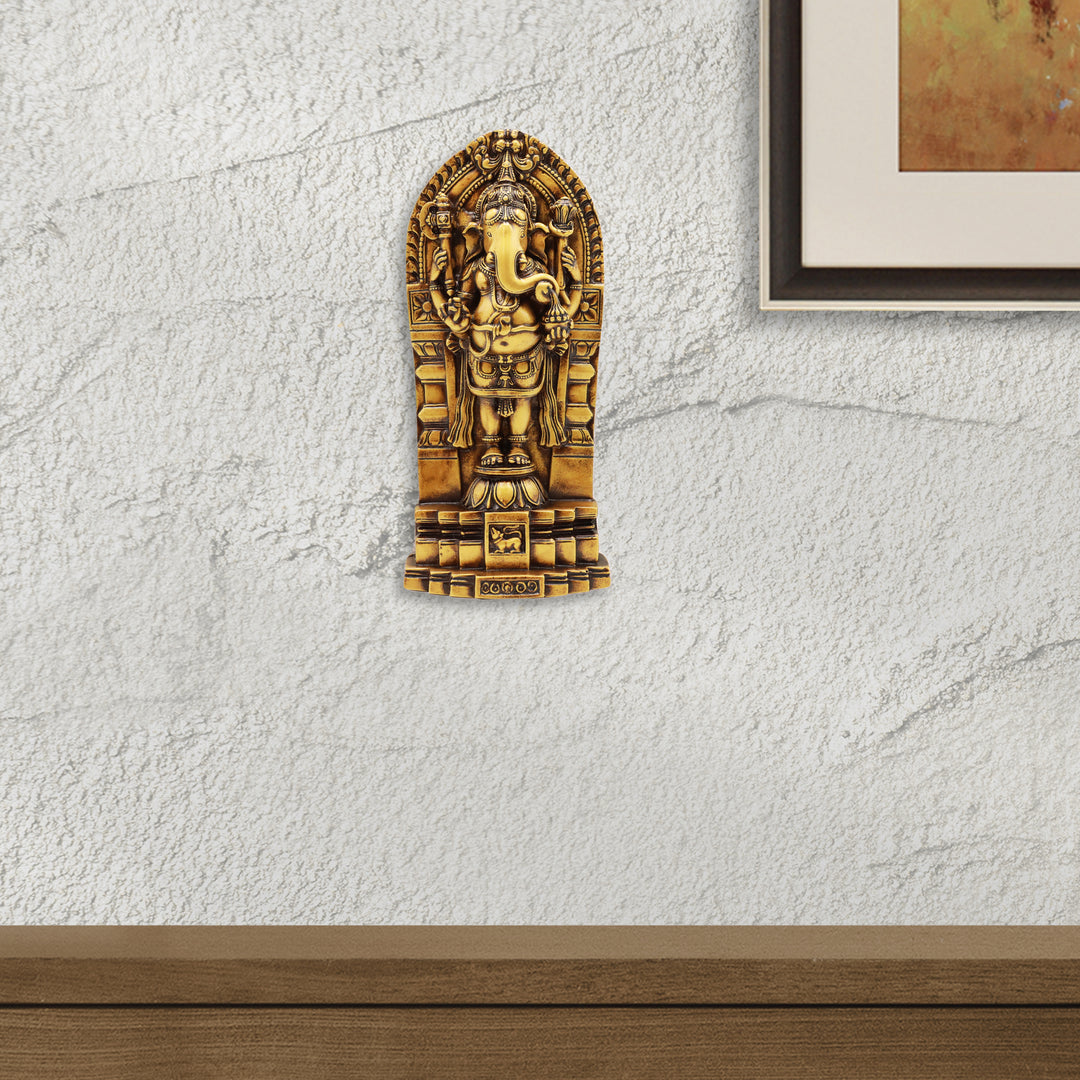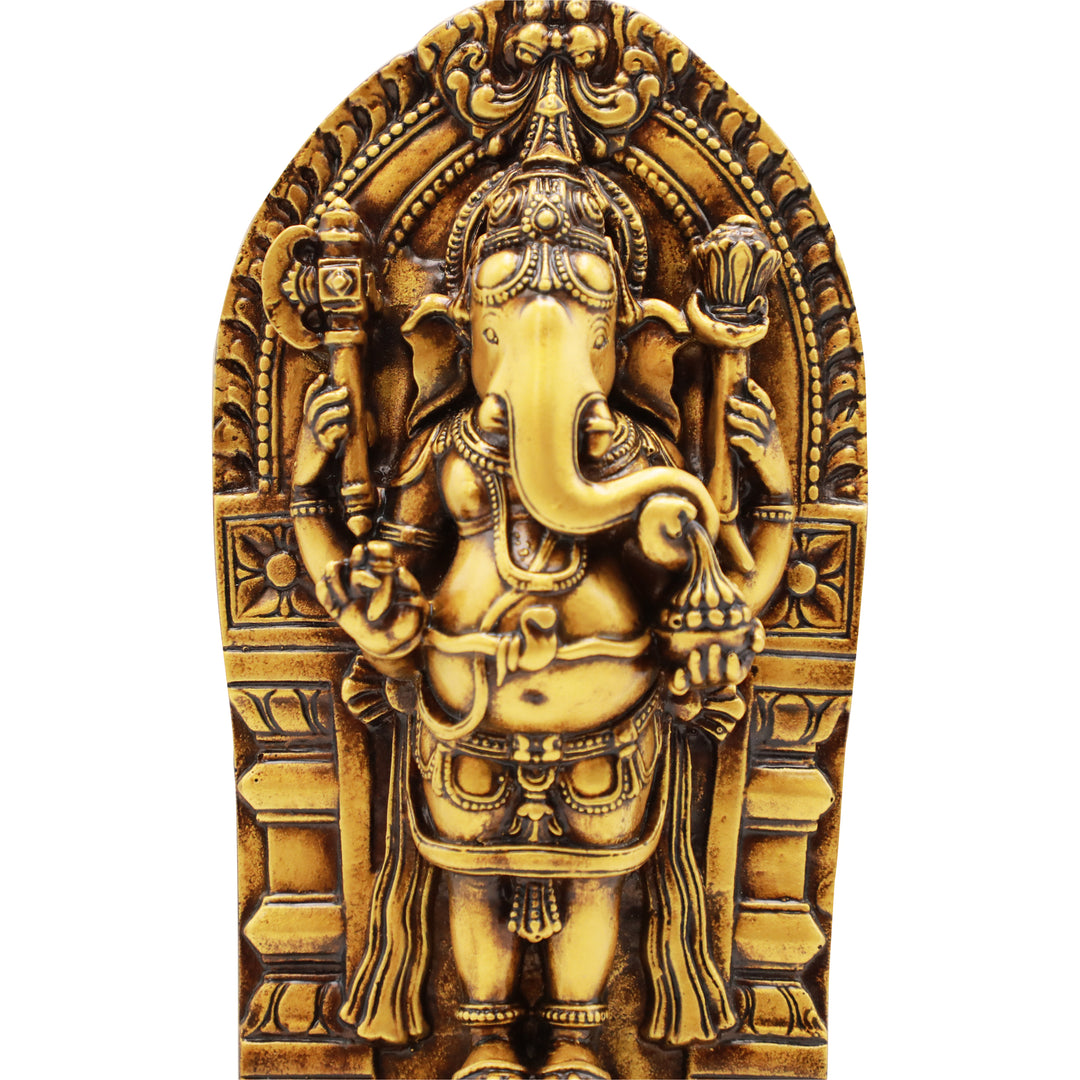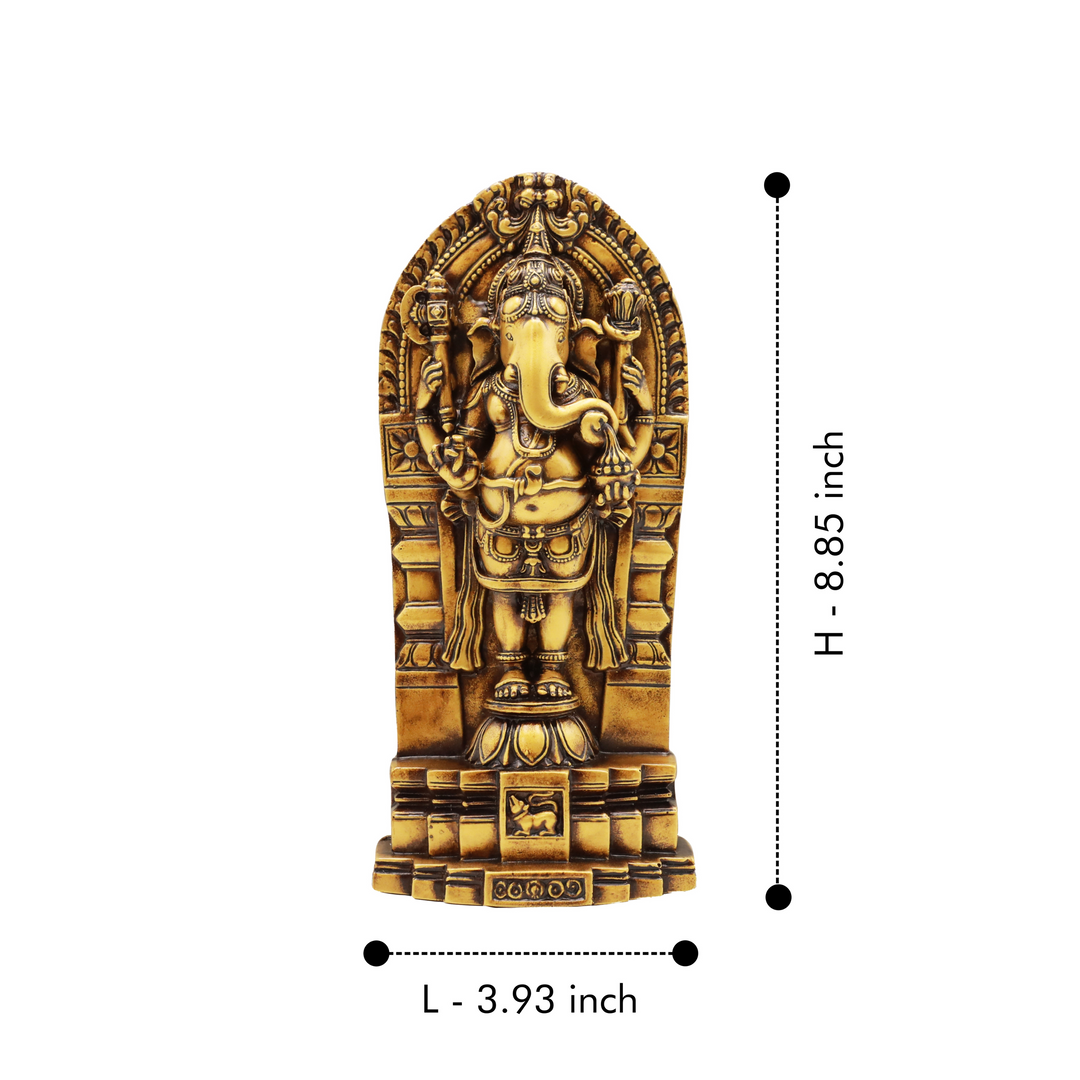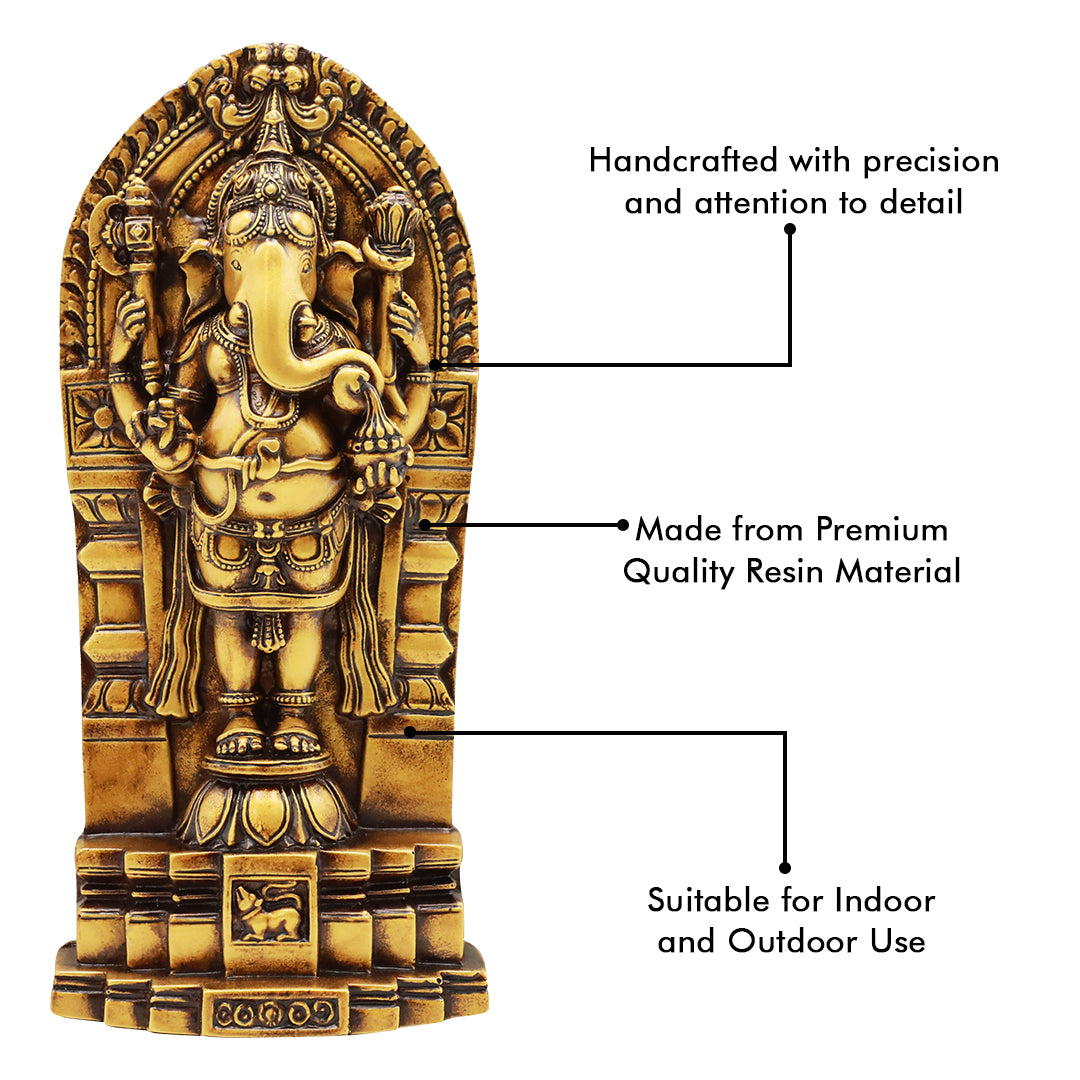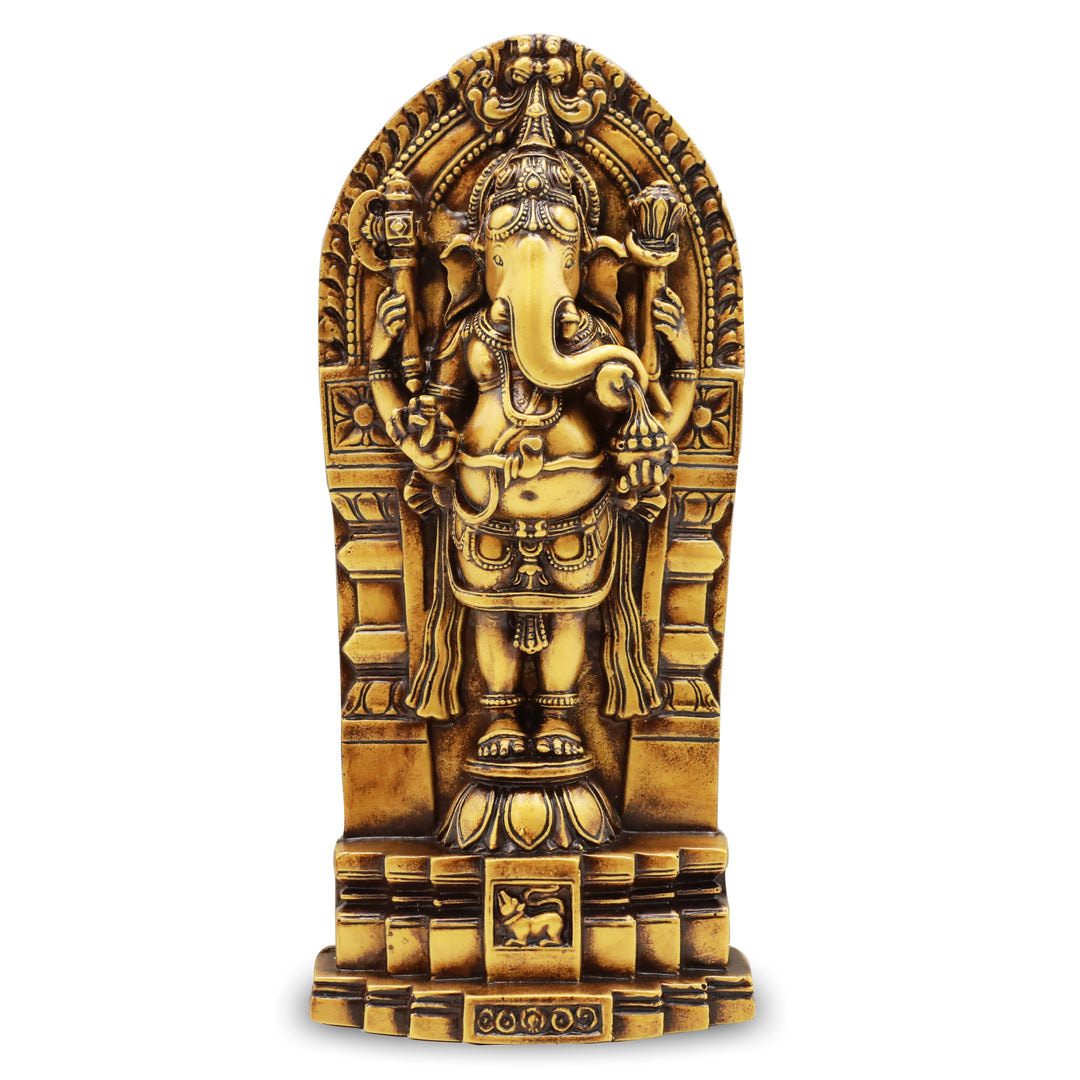 Standing Shree Ganesh
20% off
Regular price
₹2,499.00
Sale price
₹1,999.00
sold in last hours
people are viewing this right now
Delivery & Return
Shipping info
Return Policy: We will gladly accept returns for any reason within 10 days of receipt of delivery.
Availability: Ships anywhere in the India
Processing Time: Allow 2-7 business days processing time for your order to ship.
Order in the next hours minutes to get it between and
Guarantee safe & secure checkout

Description
About the Art Piece:
This beautiful standing Shree Ganesh idol is a masterpiece that is perfect for those who are looking for an artistic and spiritual addition to their home decor. It is handcrafted with precision and attention to detail, making it a unique and exquisite piece of art that is sure to catch everyone's attention.
Know More About the Standing Shree Ganesh Idol:
The standing Shree Ganesh idol is a symbol of wisdom, prosperity, and good luck. It is made from high-quality materials and has been designed with intricate details that reflect the true essence of Lord Ganesha. This idol is perfect for those who believe in the power of spirituality and want to bring positive energy into their homes.
Features:
Handcrafted with precision and attention to detail

Made from high-quality materials

Intricate details that reflect the true essence of Lord Ganesha

Standing posture that symbolizes wisdom and prosperity

Perfect for home decor or as a gift
Care Tips:
Clean regularly with a soft cloth

Avoid using harsh chemicals or abrasive materials

Keep away from direct sunlight and moisture
Styling Tips:
Place on a table or shelf

Create a beautiful altar for worship and meditation

Combine with other spiritual decor items for a serene and peaceful atmosphere in your home
Shipping
From dispatch to delivery of the shipment usually takes 2-7 day working days. However, due to unforeseen circumstances, it may take a longer time than what it takes usually.

Once you place the order, you will be notified with the placement of order. Day, date and time of dispatching the order and the delivery of the order. So, we suggest you check your email or your inbox from time to time.

We, under any circumstances, don't accept any cancellation once we dispatch the order from our side from our fulfilment centre if the cancellation request is received after 24 hrs of placing the order.

The time of placing the order to its shipment is 2-3 business days from the time of placing the order. We always make sure that we deliver all the products in good condition and as fast as possible.
Returns & Exchange policy
1. Our return policy is applicable within 10 days from placing the order and applicable only for the following reasons: Damaged product & Manufacturing defect. The time frame starts from the date the product was delivered as per the confirmation received from our logistics team or courier partners. You can reach us at support@theartarium.com to initiate a return.

2. Please send us 2 images (one of the damaged part and one of the entire product) of the product for us to ascertain the reason for return. You can send us the images on support@theartarium.com from where our Quality Assurance team will check the details in reference to its eligibility of return.

3. We will then get back to you with your Return Request Status within 2-3 days of receiving your request mail with pictures. Once your return request has been accepted, we will arrange a reverse pick up for the product in question. It usually takes about 2-3 working days for organizing a pickup and 4-6 days for delivery at our warehouse. Once the merchandise is back at our warehouse, our quality assurance team will check the merchandise and the replacement process will get initiated.

Points to remember - Product must be returned with the original packaging, including the tags, barcodes, accessories, manuals, warranty cards, shipping labels (pasted on the packet), invoice, etc. The product should be in the original condition.

NOTE: This policy is only for the orders placed on the official website, theartarium.com. For orders placed on any other platform like Amazon, Flipkart, etc this policy will not be applicable. Please refer to the policy of the respective platform.
Care & Maintenance
1. Keep the dust bunnies away by using a soft cotton cloth for regular dusting.
2. Wipe the surface using a mild cleaner and a soft cloth.
3. Wipe the products with a dry cloth after cleaning it with the liquid cleaner.
4. Avoid applying or spraying cleaners directly over the product.
5. Be careful to remove any leftover residue on the metal surface.
6. Use wood-friendly cleaners to wipe the wooden blades and surface.